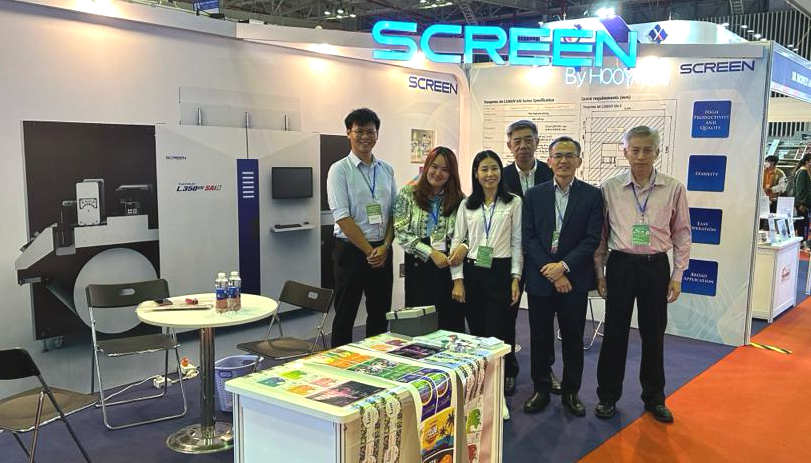 Vietnam PrintPack
The Vietnam International Printing and Packaging Industry Exhibition has been the premier international exhibition in Vietnam. For over two decades, the exhibition has played a pivotal role in helping countless businesses find solutions to their needs while contributing significantly to the development of the printing and packaging sector.
This year, Vietnam PrintPack took place at the SECC – Saigon Exhibition and Convention Center, Ho Chi Minh City, from September 27 to 30. The exhibition was organized by the Ministry of Industry & Trade – Vinexad National Trade Fair & Advertising J.S.C (VINEXAD) and Yorkers Trade & Marketing Service Co., Ltd., and it hosted 411 exhibitors from 17 countries and regions, including China, Germany, Hong Kong, India, Indonesia, Japan, Malaysia, Philippines, Singapore, Slovakia, South Korea, Switzerland, Taiwan, Thailand, United Kingdom, United States, and Vietnam.
Our dealer, JCI, took great pride in representing us by promoting our latest digital label press, the TP-J L350UV SAI, along with its samples and brochures in the exhibition booth.
From Left to Right – Mr. Nguyen Chau Viet Tai, Ms. Ngoc Le (Ruby), Ms. Minh Vu, Mr. Yong, Mr. Kemp Tan, and Mr. James Wong from the back roll.