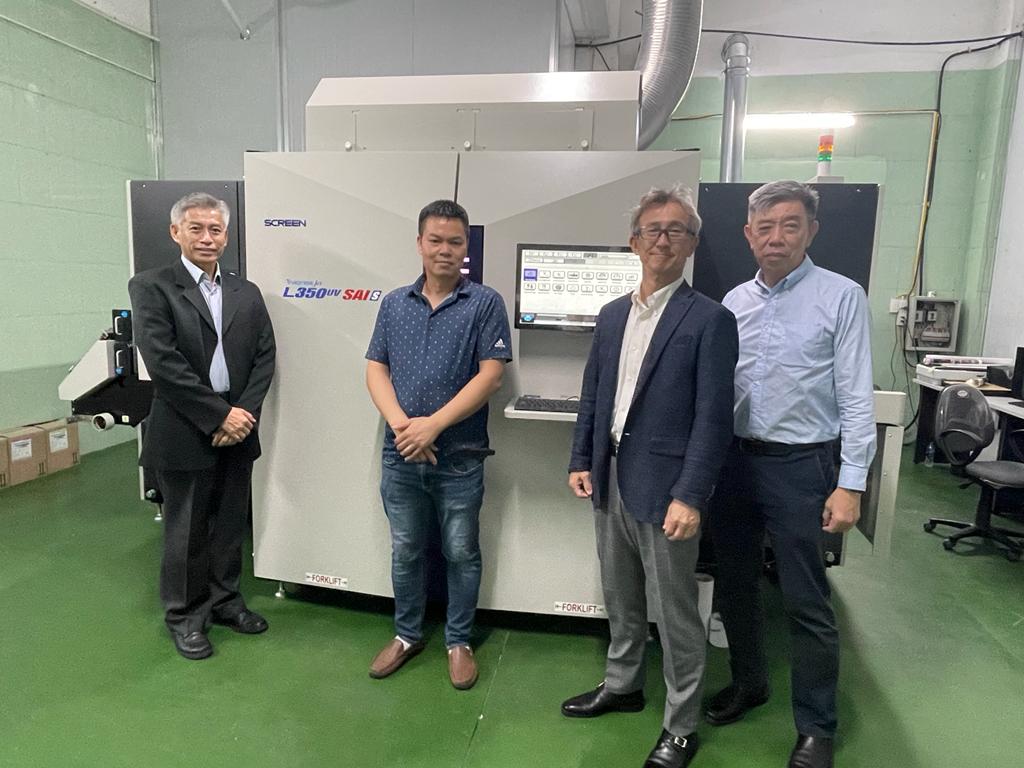 We celebrated a breakthrough in installing the first unit of SCREEN digital label press TP-J L350UV SAI S in Vietnam in May 2022.
VNP ( VINA New Printing Techniques CO., Ltd )  founder, Mr. Luu Ba Vuong ( 2nd from the left ), is very satisfied with the machine's performance, TP-J L350UV SAI S delivers ease of use and high uptime, superior stability in maintaining excellent print quality.
Yukiyoshi Tanaka, President of SCREEN Graphic Solutions Co., Ltd ( 2nd from the right ) visited the VNP factory in June 2022 along with our dealer, JCI Applications MD, Kemp Tan ( 1st on the left ) and GA DYNAMIC manager, James Wong ( 1st on the right ), they witnessed this success story and expressed their gratitude to Mr Vuong on choosing SCREEN as a long-term partner in digital label printing.